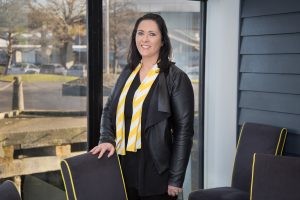 Amanda Ivamy – OPERATIONS
Amanda comes to Smart Property Management with a combined 16 years' experience in Real Estate, Property Management and Administration.
With having had her own investment properties, she understands the importance of what is required from every tenant and landlord.
One of her many achievements in Property Management was being awarded the 2013 REINZ Runner Up for Residential Property Management Business Development Manager of the Year.
Amanda has been selected to be a member on the Ray White NZ property management leaders group. This group is designed to assist our head of department by collectively driving group projects and plans and supporting the greater Ray White Group.
Amanda holds her NZ Certificate in Residential Property Management (Level 4) which gives her an advantage with being fully qualified to handle all aspects of property management.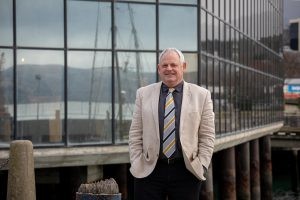 Andrew Nicolson – BUSINESS DEVELOPMENT OFFICER
As the Business Development Officer here at Ray White, I'm at the forefront of what's happening on the ground here in Dunedin. My role is to understand you, keep in touch with you, and help you to develop your portfolio to where you see it for yourself against milestones you set for yourself.
You're likely to have very different ideas, motivations, and expectations of your property investing. I understand that as I've been in property sales and development for over 7 years. You acquired property investments for a very specific motivation, and your motivations are unique to you.
For over 22 years I've been developing and growing business relationships. My goal is to see you succeed with your property investment portfolio goals, encompassing top tier relationship management practices. For me, I know that if you're succeeding, then I'm succeeding.
Optimising my years of experience in business financial management, knowledge of accounting principles, strategic planning, sales excellence and leadership, I'm looking forward to helping our property investment clients plan their property portfolios to meet their long-term goals.
Jo has a passion for all things property, having managed and maintained her own investment properties for many years, working in real-estate, and even indulged in some DIY. She is excited to further her passion working at Ray White Smart Property Management as a Property Manager.
Coming from a hospitality background, and from a customer service role, she prides herself on strong work ethic, common-sense approach and open and honest communication.
Jo is in the process of completing her NZ Certificate in Residential Property Management (Level 4)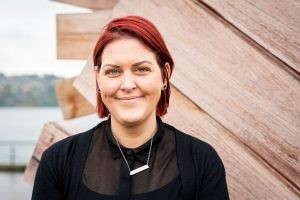 Claire Jones – BOARDING HOUSE & STUDIO SPECIALIST
Claire is very excited at the opportunity to get back into property management after taking a break to have children and is amped to be joining our team.
Claire's previous experience in property management includes managing large portfolio's both in Australia (for 5 years) as well as here in Dunedin (for 2 years).
Her high levels of empathy, professionalism and great communication skills enables her to build great relationships between owners and tenants. This makes looking after the owners property, as well as their needs, plus those of the tenants a breeze.
To top it off, Claire has also completed her NZ Certificate in Residential Property Management (level 4).