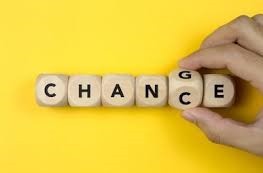 Smart Property Management know you are entrusting us with one of your biggest assets, and we take that very seriously.
Why we are your local professionals!
Our goal is to provide the best property management service by providing property managers with smaller portfolios to deliver the service promised
We are locally owned, however have the backing of an international company that provides us with systems, processes and training to enable us to be at the forefront of the industry
As a member of the Real Estate Institute of NZ we are required to have an audited trust account and also have our property managers either complete or be in the process of completing their NZ Certificate in Residential Property Management (Level 4). This gives our landlords the peace of mind and confidence knowing that their property is in professional hands
We have a very thorough checking system to enable us to get the best possible tenants for your property and recognise and reward these tenants who pay rent on time and look after your property during their tenancy
We have zero tolerance for rent arrears and have a strict procedure that our tenants are to follow right from sign up
We complete regular routine inspections and provide a comprehensive report which includes the current status of your property with noting any repairs and maintenance issues, so that minor problems do not escalate into more costly situations
We use only tradespeople who are fully qualified, certified to complete the work, insured with full liability insurance and have passed a comprehensive background check to lessen any risk associated with the work being undertaken on your property
We have invested in time saving and low risk management programs to better manage your property and lessen any risk of potentials fines with regular legislation changes and compliance
We have 2 owner payment options and provide you with online access to your statements, inspections and invoices 24/7
If your property is currently managed by another company or yourself and you want to switch to Smart Property Management, there is no need to wait until the tenancy expires – Take and chance and make a change, so we can prove to you why we are the local professionals!
Call Andrew Nicolson today on 0212771958 to get the wheels in motion.